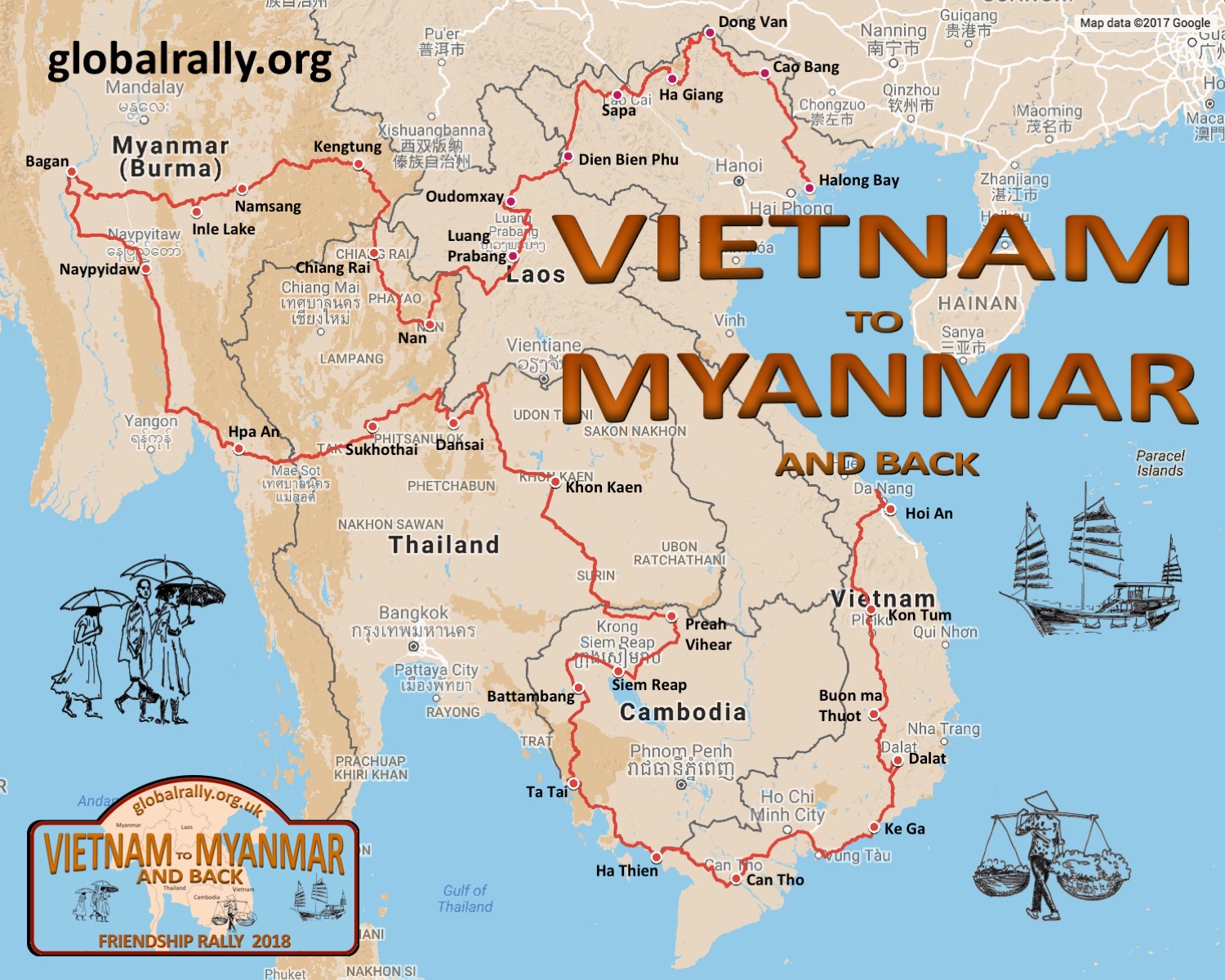 Vietnam to Myanmar ...and back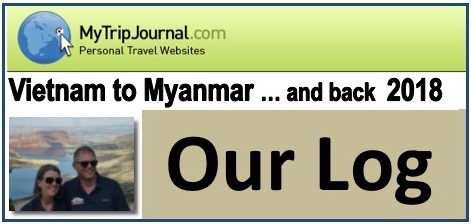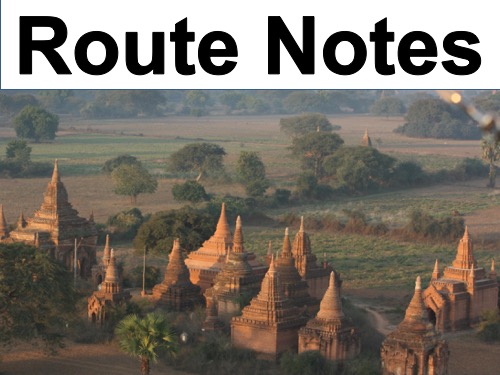 On 3rd February we arrived in Hoi An in central Vietnam. From 5th February we drove a rally of five weeks through five countries, finishing in Halong Bay in North Vietnam on 11 March. We drove through Vietnam, Cambodia, Thailand, Myanmar (Burma), Thailand again, Laos and, finally, Vietnam. You can see our route on the map. There were fourteen classic cars and three support vehicles. The rally was a huge success. All the cars and participants finished safely. The scenery was overwhelming, the roads were as expected - variable but manageable - and we had a number of amazing encounters with local people. The rally was run by Destination Rally, for Global Rally Organisation with whom we have travelled before. Follow their link for more information and other blogs.
Click on the map to see a larger version in a new window.


Today (2.7.19) we will set off for Almaty in Kazakstan to drive for four weeks in Central Asia. This is a really exciting rally in the mountains in a beautiful part of the world. It is being organised by ROARR, not our usual group. Click on: THE PAMIR HIGHWAY to see more. If friends would like to get in touch they should WhatsApp Robin.